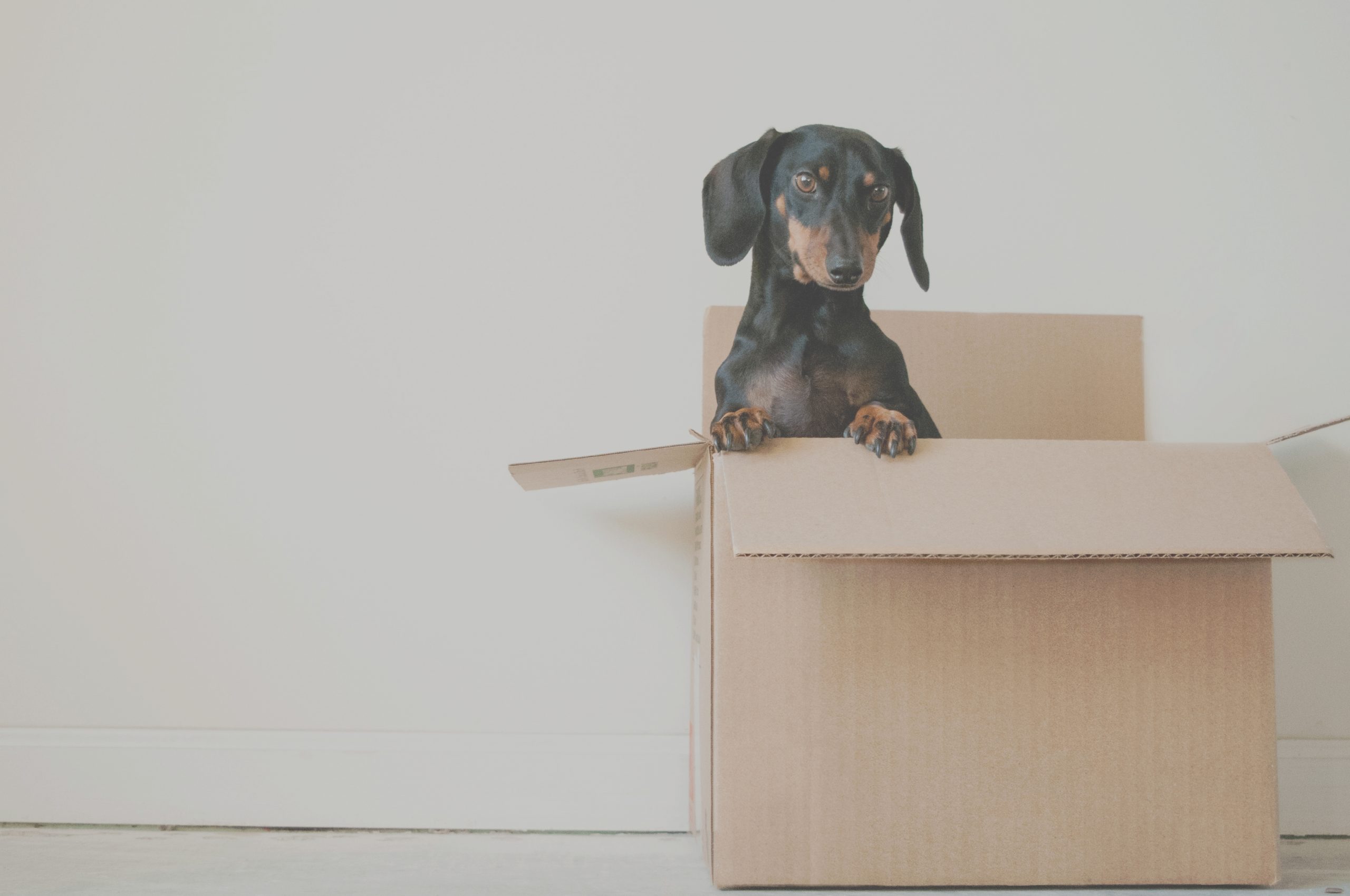 Reliable Move-in/Move-out Cleaning Service in Las Vegas, NV
Let our certified experts handle your relocation cleanup so you don't have to!
Get to know what our professionals can do for you
We understand that the change of residence can be overwhelming and stressful enough, especially when you also have to spend precious time spiffing up your old or new home. That's why we've designed our move-in/move-out cleaning service in Las Vegas to provide the easiest possible experience of transferring to a new home. Just let our specialists take care of the hard work so you can occupy yourself with more important issues.
All of our services are customizable as we understand that no two resettlements are the same. Our pricing is easy; it's based on property size as well as the extent of effort your property will require. Our move-in/move-out service will have your home feeling new again.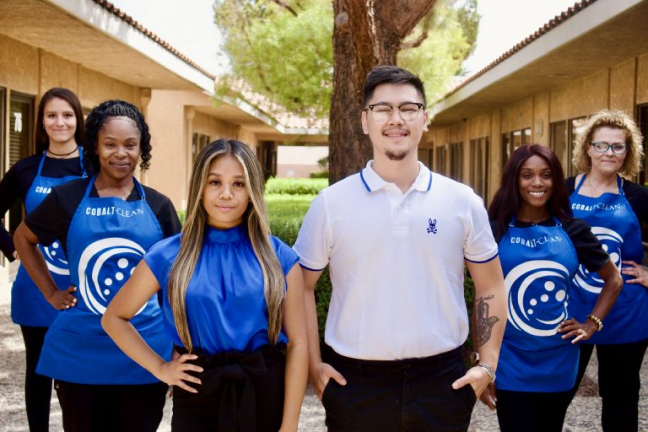 Gain numerous benefits from our scrupulous approach
With our free estimates, there won't be any surprises once you're presented with the bill. Our experts are trained to get the job done efficiently and to the highest quality. If you're settling into a new home, our move-in cleaning team is ready and willing to work to achieve your complete satisfaction. We'll extend the same approach and do our utmost to make your former landlord in Las Vegas happy if you've decided to book our move-out services. Here are some of our hallmarks:
Vetted and background-checked professionals
We send employees, not contractors
100% satisfaction guarantee
HEPA-friendly equipment and eco-friendly products
Affordable, upfront pricing (no hidden fees)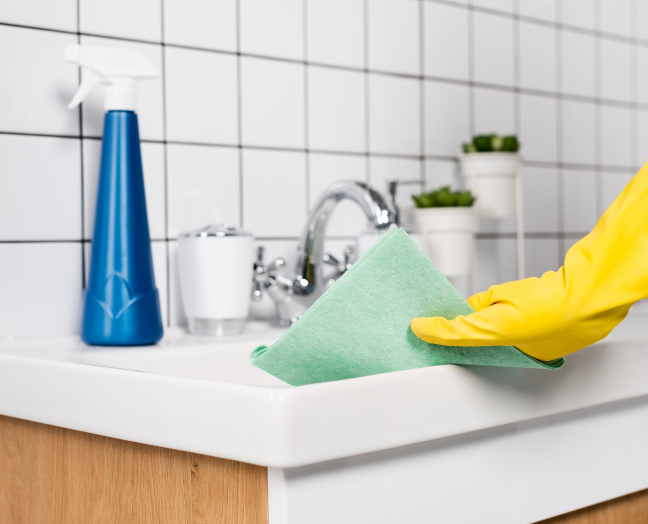 Lean on us to make your relocation smooth
Sorting out the necessary documentation, packing for the move, adjusting to your new neighbors, and learning more about the surrounding area are just some of the issues you'll have to deal with if you're starting life in a new place. No wonder you don't have the time and willpower to think about little else.
Let our team take care of your move-in/move-out cleaning in Las Vegas and you'll be able to focus on the things that matter the most without wasting valuable energy and enthusiasm on burdening chores. We'll gladly take them off your plate and exceed your expectations.
Our move-in/move-out cleaning list includes:
Sanitation of all bathroom fixtures and countertops
Taking care of the interiors of microwaves, ovens, refrigerators, and other appliances
Sweeping, mopping, and/or vacuuming with our HEPA-rated vacuums
Spot clean of doors, door handles, baseboards, and walls
Dusting of all surfaces, including window frames, sliding door frames, light fixtures, ceiling fans, and air conditioning vents
How We Operate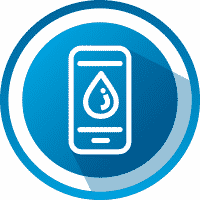 Get a Prompt Quote
Request a quote and we'll use the details you provide to give an accurate and transparent time and price estimate.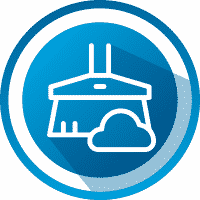 Fully Vetted Workforce
We background check, train, and vet all our technicians to ensure a consistently high-quality cleaning service in Las Vegas.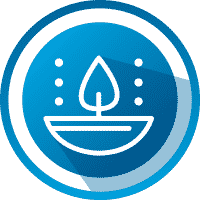 Relax, It's Taken Care Of!
Get peace of mind, sit back, and enjoy your sparkling home knowing our specialist will take care of everything from top to bottom.
Heartfelt testimonials from our cherished customers
"Heidi from Cobalt Clean did an amazing job in helping us clean our home. The areas we told her to focus on were spotless and well organized. Communicating with Cobalt Clean is easy. They helped us tailor our services to what we need at a price that's perfect for us."

Genessa Espina
"Love this cleaning service. Cobalt provides a great value with their services and price point. I love their flex program that offers a discount with recurring services. Their customer service is excellent because of the prompt replies and ability to adapt whenever we need additional cleaning services."

Ashley Justice
"This is my second time using Cobalt Clean, I was just exhausted this week and didn't have it in me to clean my house this weekend. I decided to give Cobalt Clean a call.... I was given an extremely amazing deal and two of the loveliest ladies came to my rescue and tidied up my home for me. My house looks amazing and I can't thank Heidi and Amelia enough for all their hard work and great conversation!!"

Jolene Novak
"Heidi with Cobalt Clean is excellent and always does a great job! The house looks fantastic when she is finished. It's convenient that they bring their equipment and cleaning supplies. I would recommend Cobalt Clean and especially Heidi to anyone in Las Vegas!"
"I hired them for a moving clean and was getting needy because a few other cleaning services wouldn't even take my call let alone schedule me! Cobalt was easy and had a few slots to pick from. They came right on time, the customer support team stayed in constant communication with me, and just did an awesome job. Can't thank and recommend them enough especially for move in cleans."

Jess Barlow
"Cobalt Clean has far exceeded my expectations. I am a realtor and provided them a house to perform a move in clean for one of my clients. They were easy with scheduling and the ladies did a rockstar job. Will book for my other houses."

Jacob Arthurs
Frequently Asked Questions
Join our mailing list
Don't need a quote yet, but want to stay in touch? Type your email address below and never miss a maid service promotion, special deal, or other update again!