Dependable Vacation Rental Cleaning Service in Las Vegas, NV
We offer reliable and professional assistance to ensure your property is always guest-ready.
Comprehensive service you can rely on
If you're an owner of a vacation rental property in Las Vegas, you understand how important it is to keep it in pristine condition and ready for each new guest. With spaces that require such frequent maintenance, ensuring that they're always spotless and sanitized can be a challenging task. If you wish to provide a comfortable and safe experience for your guests without having to give up all of your free time, you can always rely on our dependable Airbnb, VRBO, and other vacation rental cleaning service.
At Cobalt Clean, we fully understand how important the inviting environment of a tidy and hygienic space is for rental properties. With our skilled and experienced cleaners, their dedication to excellence, and the top-notch equipment we utilize, you can count on us for quick, efficient, and flawless results. We take pride in our commitment to exceptional customer service, flexibility, and adaptability, which is why we've ensured that we're available to answer any of your questions nearly all the time and always try to accommodate even last-minute bookings.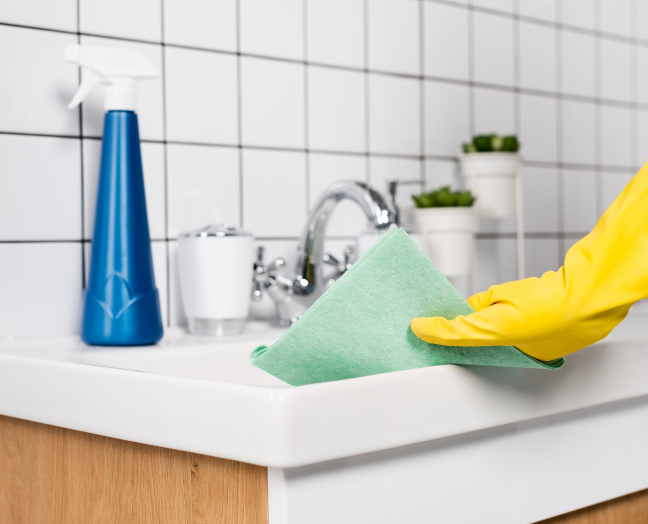 Skilled team for vacation rental cleaning services
We boast a crew of highly qualified, hardworking, and experienced cleaners that can tackle any space and make it truly shine. With our help, you can count on:
In-depth treatment of your Las Vegas property
Quick turnaround times you can depend on
Flexible booking
Quality backed by our service guarantee
Fully licensed, bonded, and insured specialist
A team of trained and vetted employees rather than contractors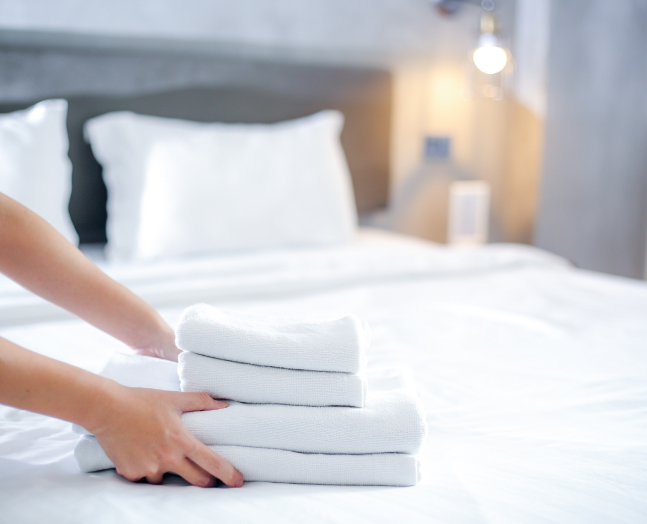 Why our customers choose us
When you outsource the task of keeping your property dirt and germ-free to our Airbnb cleaning service, you can rest assured that our skilled cleaning technicians will reach into every corner of the place and make it truly shine while still being quick and efficient.
You can count on us to ensure each new guest enjoys a stay in a completely fresh, hygienic environment of your vacation rental in the Las Vegas area, including Summerlin, Spanish Trails, Green Valley, Rhodes Ranch, and many more.
Our comprehensive checklist
Changing the sheets and linens
Thorough cleaning of the bathrooms
Cleaning and tidying kitchen and common areas
Vacuuming and mopping the floors
Dusting all surfaces and fixtures
Wiping doors and windows
Disinfecting and deodorizing the space
Replenishing supplies if requested
Trust Our Streamlined Process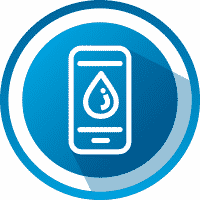 Reach out to us
With the details you provided, we'll find the best solution that fits your needs and schedule.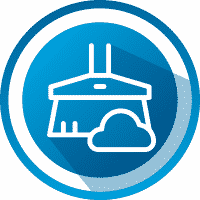 We send our specialists
Our professional cleaners will arrive and ensure the space is left in pristine condition for every new guest stay.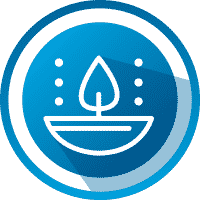 A stress-free experience
Save up your time and nerves by relying on our thorough vacation rental cleaning service.
Servicing Las Vegas
Areas We Serve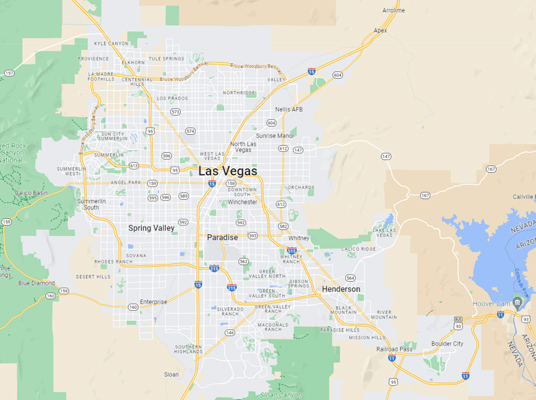 Spring Valley
Spanish Trails
Southpoint
Aliante
Paradise,

and surrounding areas
Results that speak for themselves
"Heidi from Cobalt Clean did an amazing job in helping us clean our home. The areas we told her to focus on were spotless and well organized. Communicating with Cobalt Clean is easy. They helped us tailor our services to what we need at a price that's perfect for us."

Genessa Espina
"Love this cleaning service. Cobalt provides a great value with their services and price point. I love their flex program that offers a discount with recurring services. Their customer service is excellent because of the prompt replies and ability to adapt whenever we need additional cleaning services."

Ashley Justice
"This is my second time using Cobalt Clean, I was just exhausted this week and didn't have it in me to clean my house this weekend. I decided to give Cobalt Clean a call.... I was given an extremely amazing deal and two of the loveliest ladies came to my rescue and tidied up my home for me. My house looks amazing and I can't thank Heidi and Amelia enough for all their hard work and great conversation!!"

Jolene Novak
"Heidi with Cobalt Clean is excellent and always does a great job! The house looks fantastic when she is finished. It's convenient that they bring their equipment and cleaning supplies. I would recommend Cobalt Clean and especially Heidi to anyone in Las Vegas!"
"I hired them for a moving clean and was getting needy because a few other cleaning services wouldn't even take my call let alone schedule me! Cobalt was easy and had a few slots to pick from. They came right on time, the customer support team stayed in constant communication with me, and just did an awesome job. Can't thank and recommend them enough especially for move in cleans."

Jess Barlow
"Cobalt Clean has far exceeded my expectations. I am a realtor and provided them a house to perform a move in clean for one of my clients. They were easy with scheduling and the ladies did a rockstar job. Will book for my other houses."

Jacob Arthurs
Frequently Asked Questions
Join our mailing list
Don't need a quote yet, but want to stay in touch? Type your email address below and never miss a maid service promotion, special deal, or other update again!