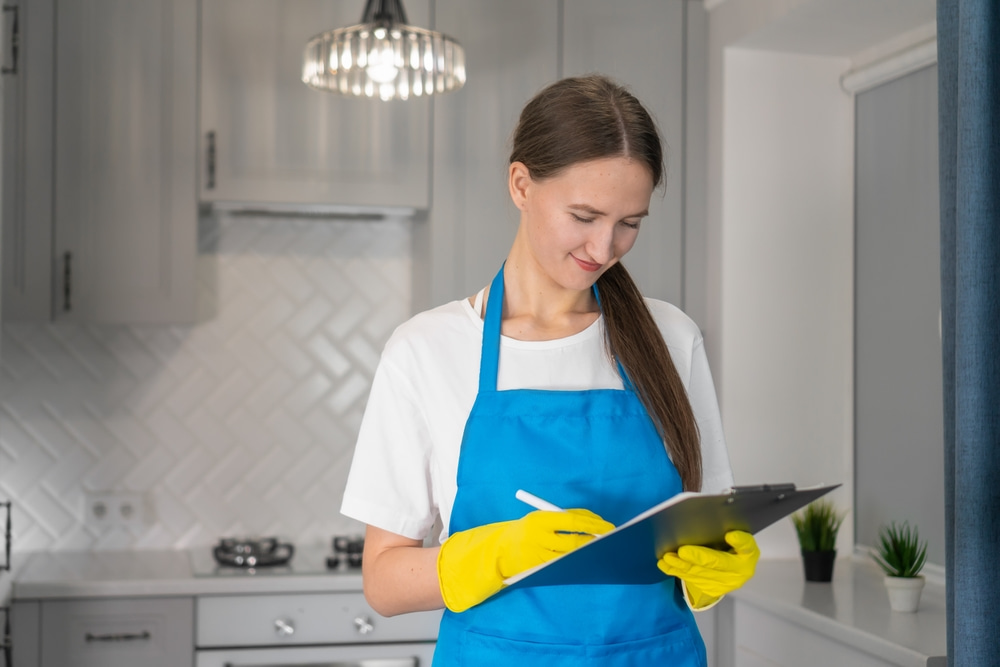 27 Sep

Your Complete House Cleaning Checklist

In today's fast-paced world, maintaining a clean and organized home sometimes feels like an elusive wish. Many of us lead busy lives, juggling work, family, and personal commitments, and amidst all this, house cleaning gets put on the back burner. Yet, a sanitized environment is vital for our mental well-being and overall health. So, how do we bridge the gap between our hectic lives and the need for a consistently tidy space? 

While you can always opt to complete the chores yourself when you're blessed with enough free time, the answer lies in finding a dependable team to take care of your Las Vegas house cleaning on a regular basis. Having a recurring cleaning plan that fits your schedule can make the difference between a perpetually tidy home and one where mess piles up. In today's blog post, we'll outline ways to create a schedule that's not only effective but also realistic and sustainable for your lifestyle.
How do you create a reasonable cleaning schedule?
Even though a well-thought-out cleaning schedule can transform your living space, always remember that the goal is not just a neat home, but also a sustainable routine that fits seamlessly into your life. As with any new habit, there might be hiccups along the way, but with commitment and regular adjustments based on your evolving needs, you can find a cleaning rhythm that truly works. Let's dive into the 10 steps needed to craft a schedule that genuinely works for you.
1. Assess your needs
Before drafting any plan, take stock of your home. Which areas accumulate clutter or dirt the fastest? Which spaces are high traffic areas? Understanding your home's specific needs helps prioritize tasks.
2. Break it down: daily, weekly, monthly
Not every task needs to be done daily. Break down tasks into daily, weekly, and monthly buckets. For instance:
Daily: Dishes, wiping down kitchen counters, a quick sweep of main living areas.
Weekly: Vacuuming, bathroom cleaning, dusting.
Monthly: Deep cleaning the fridge, washing windows, or cleaning out the garage.
3. Stay realistic
Ensure your schedule is achievable. If you're a busy professional, it might be unrealistic to commit an hour every day to cleaning. Be honest about what you can handle, and leave the most demanding tasks to the pros.
4. Allocate time blocks
Assign specific times for specific tasks. Maybe you can do a quick tidy-up every evening or a deep clean on Saturday mornings. By having designated times, cleaning becomes a habit instead of a chore.
5. Involve the household
Cleaning should be a shared responsibility for everyone living in the home. Assign age-appropriate tasks to children and divide chores among adults. A shared effort ensures the burden isn't on one person.
6. Use tools and apps
There are numerous cleaning tools and apps available on today's market that can help facilitate your routine and help you maintain a perfectly cleaned, disinfected, and sanitized abode. Some apps even allow you to assign tasks to family members and send reminders.
7. Stay flexible but consistent
Life happens, and sometimes you might not be able to stick to the schedule. That's okay, just make sure this doesn't happen too often. While flexibility is important, try to remain as consistent as possible to avoid falling into unhealthy patterns.
8. Review and adjust
After a month or so, review your schedule. Is it working? Are some tasks taking longer than anticipated? Adjust your plan accordingly to ensure it remains effective and attuned to your evolving situation.
9. Reward yourself
Motivation can be a significant factor in sticking to any routine. Set up a reward system, whether it's a treat after everyone completes their chores or a more significant reward on a monthly basis.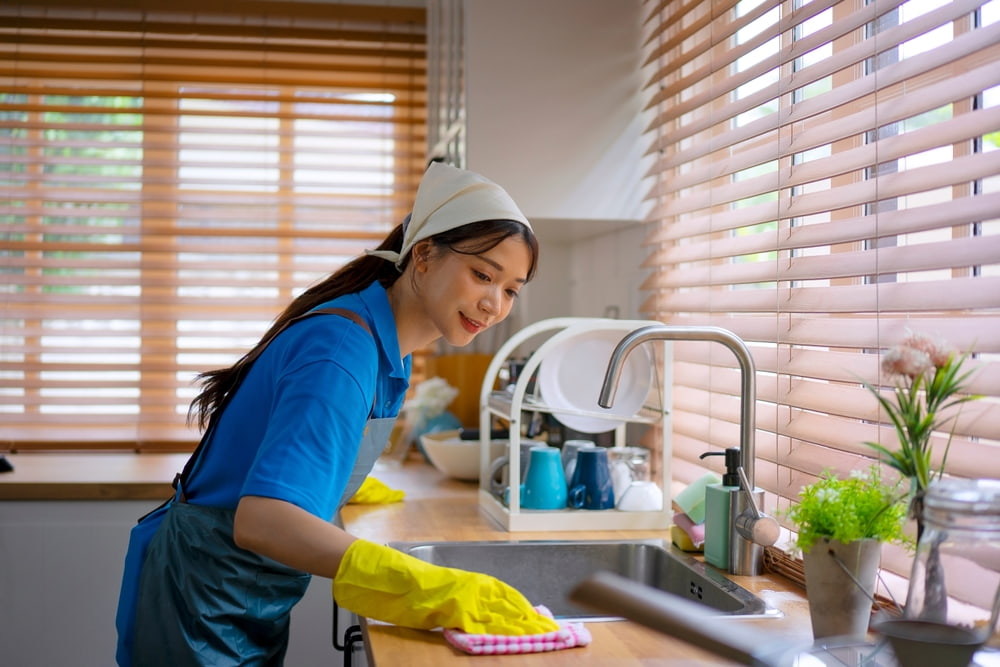 10. Stay prepared with supplies
Always have your cleaning supplies stocked and within reach. If you have everything you need at your fingertips, you're more likely to stick to your cleaning routine.
Who should I turn to if I need professional Las Vegas house cleaning?
With Cobalt Clean, you can rest assured that no spot will be left untreated. We rely on a meticulous, diligent, and time-tried team of specialists who excel in all types of residential cleaning. Whether you want to hire the best cleaners in Las Vegas, learn about the importance of home cleaning, or acquire useful tips on how to prepare for your cleaning appointment, we'll happily lean on our extensive experience to provide the answers to all these questions.
Use the newly-won free time to take your loved ones to The Gardens at the Springs Preserve or to unwind in Ed Fountain Park while our detailed technicians bring back the freshness to your dining room, bathroom, or kitchen Contact us today to make the most of your weekends and leave the grime and dirt to us!