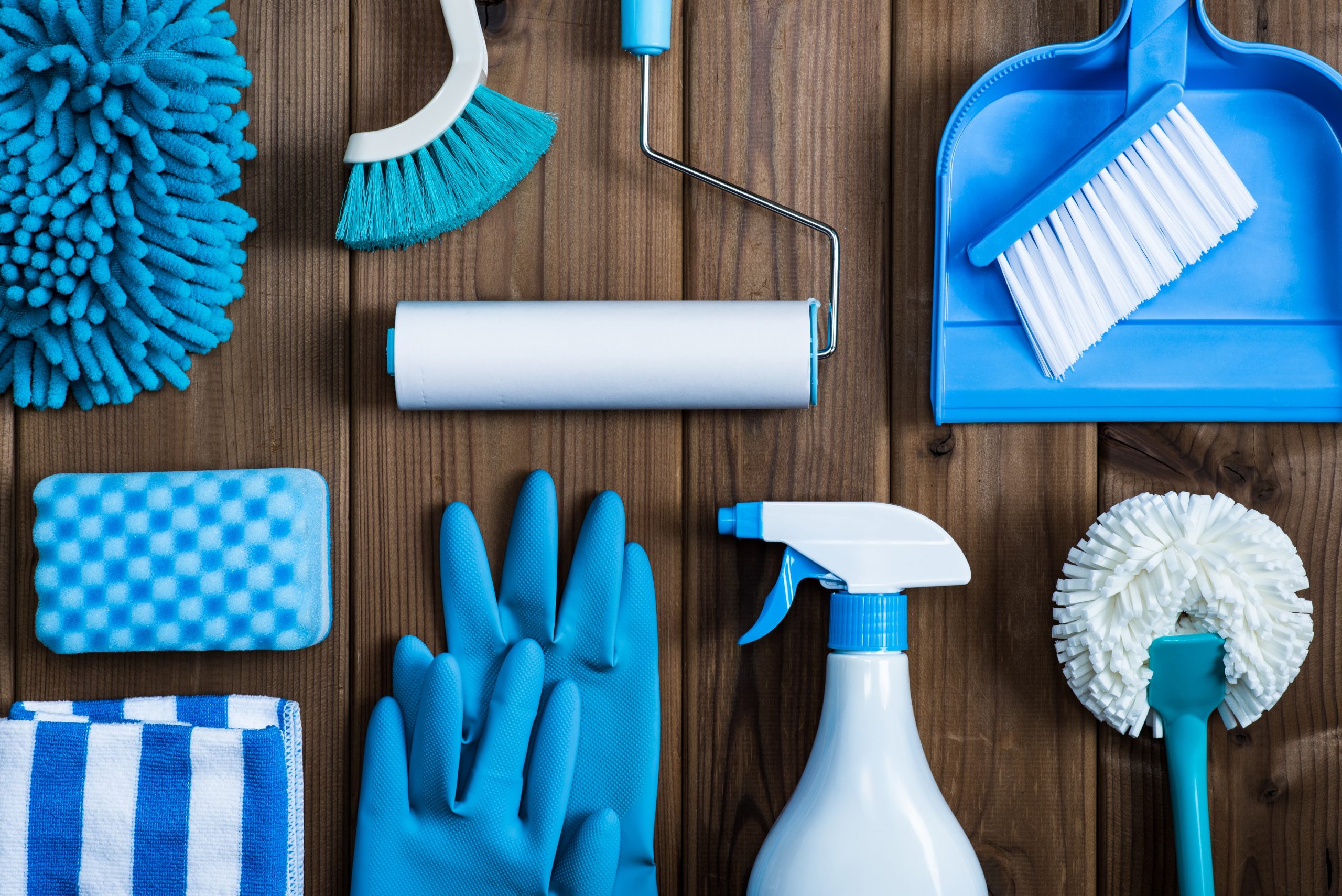 31 Oct

10 Cleaning Supplies Every Home Should Have  

Whether you rely on professional help to take care of your house cleaning in Las Vegas or you like to go about it alone, there are certain cleaning supplies that no home should do without. In today's post, we outline a set of cleaning tools that every home should have, no matter the size, layout, or number of residents.

When you need to react quickly to an accidental spill, sanitize an area after a messy meal, or do a quick cleanup after an evening get-together with your friends, these cleaning products will be your go-to solution. If you want to ensure a fresh, comfortable, and hygienic living space for you and your loved ones, invest in these basic supplies and your housekeeping will be so much easier and effective.
What cleaning supplies are needed in a house?
Here's a list of 10 cleaning supplies you should stack up on to make your life easier, brighter, and more hygienic:
1. All-purpose cleaner
All-purpose cleaner is the basic pillar of any cleaning arsenal. This jack-of-all-trades is ideal for everyday wipe-downs and typical house-cleaning tasks. You should look to pick a product that can be used on countertops, sinks, stovetops, and even bookshelves, sparing you from having to resort to a multitude of specialized cleaners for each surface.
2. Broom and dustpan
This timeless cleaning duo may be the oldest cleaning supply that still has its use. Even with all the technological advancements, it's still the best solution for sweeping up hard floors. Some modern models come with a comb-like edge that helps to remove hair and debris from the broom bristles.
3. Mop and bucket
This is another tandem whose cleaning power is hard to beat. If you want to treat your floors to a next-level treatment, you should always follow sweeping with a proper wet mop. Whether you need to react quickly after a spill or keep the floor gleaming on a rainy day, a mop and bucket system is essential.
4. Toilet brush and holder
We continue our list of irreplaceable classics with another legendary pairing. Without going into details, a dedicated toilet brush is a household necessity. While its hygiene benefits are obvious, its role in keeping up appearances is too. Always go for a model with a holder that can be filled with soapy water.
5. Microfiber cloths
There are numerous benefits of using microfiber cloths compared to their traditional cotton counterparts. Besides being so much more effective in capturing dust, dirt, and even bacteria, they are much lighter when soaked, easier to maintain, and won't scratch delicate surfaces. They are equally effective when used dry or damp and are washable for reuse.
6. Vacuum cleaner
Now we've truly come to the high-tech stuff. From bagless and canister vacuums to cordless sticks and modern robot models, in today's household, a vacuum cleaner is a multifunctional tool. The best models come with a HEPA filter and a slew of attachments for furniture, drapes, and tight, tricky corners.
7. Disinfecting wipes or sprays
While they were always handy, especially for people with kids and pets, disinfecting wipes and sprays have grown in importance and popularity during the last few years. Besides being handy when you need to wipe your hands before a meal, they are at killing germs, sanitizing high-touch areas, and limiting the spread of bacteria.
8. Scrub brushes
When you need to tackle stubborn spots on pans, tiles, grout, or other hard surfaces, a robust scrub brush is the way to go. Paired with a bit of elbow grease, a scrub brush with sturdy bristles will remove the hard grime that other cleaning tools can't touch.
9. Window and glass cleaner
Windows bring brightness and light into our homes but keeping them clean can prove a challenge. They are also the eyes of our home and keeping them clean says a lot about our hygiene standards. For streak-free windows, mirrors, and other glassworks, opt for a dedicated cleaner that will keep them shiny and repel the dust particles.
10. Rubber gloves
Whatever you're doing around the house, you should always wear rubber gloves. Not only will they keep your hands dry, but they'll also act as a protective barrier against germs, harsh chemicals, and prolonged exposure to water that can make your hands pruney and wrinkly.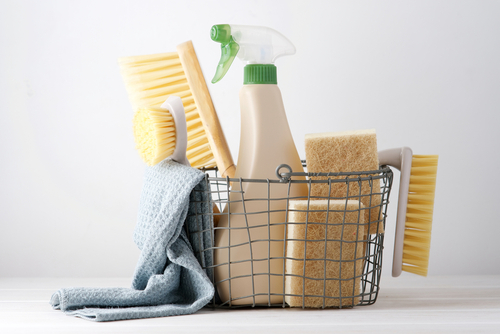 How can I get in touch with a dependable company that specializes in house cleaning in Las Vegas, NV?
Whether you need someone to offer advice on how to avoid typical house cleaning mistakes, which cleaning products are not worth the bother, or how you can streamline your residential cleaning routine, Cobalt Clean is perfectly placed to provide answers to all these questions and many more. 
Once you book our diligent and resourceful house cleaning team, you can freely start planning an exciting family picnic at Red Rock Canyon National Conservation Area and make the most of your newly won free time. While you're creating new memories with your loved ones, we'll go above and beyond to spruce up your residence and welcome you into a spotless, shiny, and cozy home. Reach out to us today for a free and prompt quote!