14 Jan

#1 Things to Avoid When Hiring a House Cleaning Team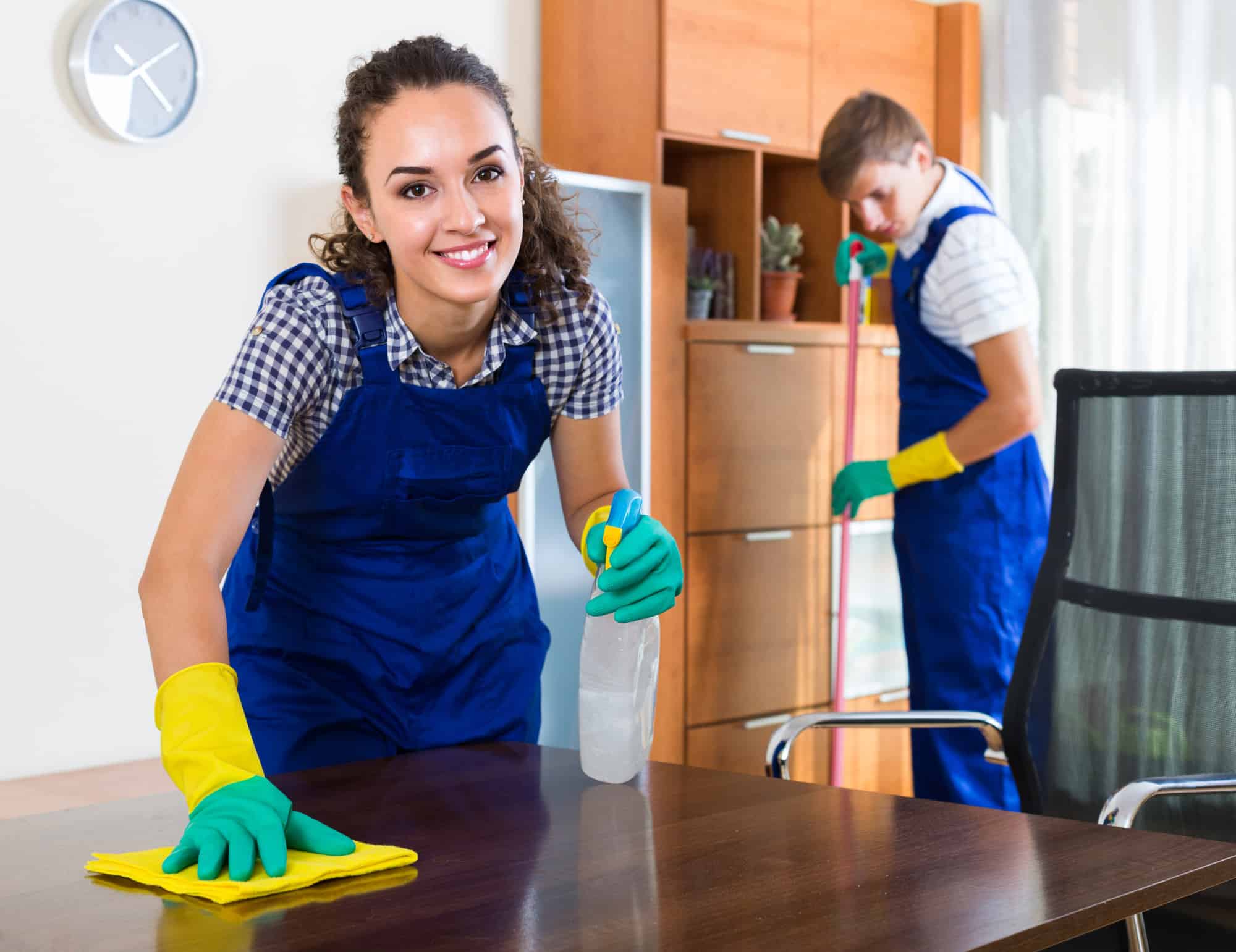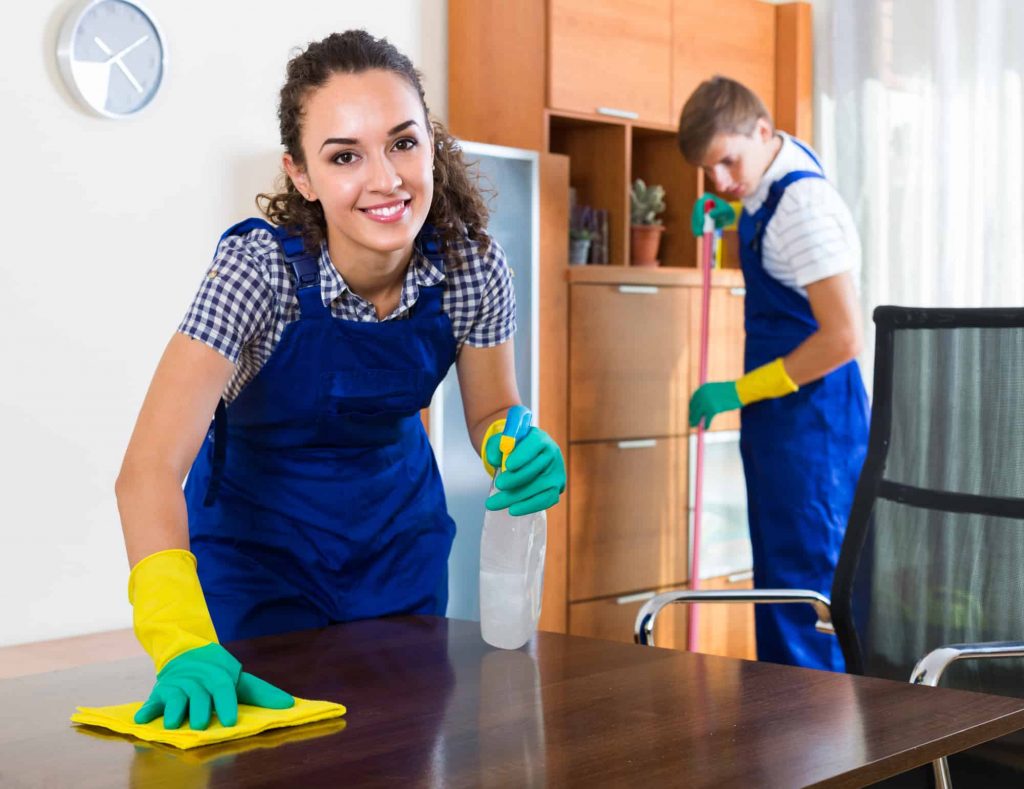 Hiring a house cleaning team takes many of the biggest household chores off of your shoulders. Mopping, vacuuming and dusting can all take large amounts of time out of your schedule each week, and that's not even getting started on the sheer amount of work that it takes to keep a bathroom sparkling clean.
House cleaning crews work hard to provide you with services that make life easier, but you must first have to figure how to make sure that you have the right people coming to your house. Knowing what to avoid when hiring house cleaners helps you feel confident about the quality of services that you receive when a team visits your home.
❌ Hiring an
Uninsured

or

Unlicensed

House Cleaning Crew

At first glance, it may seem like all house cleaning teams are the same. After all, most people aren't fully aware of what all goes into developing a reputable house cleaning business. Take a moment to think about the potential things that could go wrong while someone is cleaning your home. For instance, a house cleaner might accidentally break something, or they could get injured on the job.

If your house cleaner is uninsured, then you could be the person who is left responsible for covering any damages or injuries. This could be costly if the house cleaner experiences an injury that requires hospitalization or long term medical care. You might also regret this decision if you have valuables in your home. Even replacing your television could be costly if you have an up-to-date model.

A licensed house cleaning company must comply with employer and business regulations. This means that they will be fully insured to cover unexpected events such as a house cleaner falling in your home or knocking an expensive vase off of a shelf.

Naturally, choosing an experienced and known house cleaner helps to prevent this issue, but knowing that the company is covered gives you more peace of mind.

Thankfully, Cobalt Clean Las Vegas is a insured, licensed, and bonded in the state of NV. Our #1 trusted team complies with all state regulations, giving you and your family comfort and security.
❌ Choosing the Lowest Priced Service
Shopping around for a house cleaner usually involves asking about prices. While you might have a budget to watch, going for the lowest offer is another one of those things to watch out for. When you are wondering what to avoid when hiring house cleaner, you need to know that the lowest price generally equates to poorer service.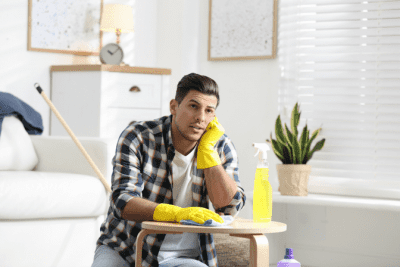 Cheap house cleaning teams usually make up the difference by working as fast as they can and cutting corners. This allows them to hit more houses, but it winds up leaving their customers unsatisfied. You are hiring a house cleaner to make your life easier. The last thing you need is to discover that they failed to perform an important part of their services that you then have to do yourself.
Our house maid service is not the cheapest in Las Vegas, but we also do not cut corners. All of our employees are rigorously trained and background checked, ensuring your family's safety. We only use professional-grade equipment, as well as non-toxic solutions. 
Click here to find more information on house cleaning Las Vegas prices. 
❌ Hiring Independent Contractors
Figuring out how to hire a house cleaner will also lead you to the decision of whether it is better to hire an independent contractor or someone who works for a company. Hiring an independent contractor is the biggest mistake that you can make. You might feel good at first about helping someone start their own little business, but this creates multiple problems.
Independent contractors are often unlicensed and uninsured. They might offer you the lowest prices possible, but by now you already know where that can lead. On top of those issues, independent contractors come with the element of being completely unknown. Without a company running a background check, you have no idea who is visiting your house. Allowing a stranger access to your house can lead to theft that costs more than you ever might have saved from hiring someone who works independently. Avoiding these issues is as simple as working with an established house cleaning company that takes hiring their employees seriously.
Are you in need of a reliable house cleaner? Our team is known as being the #1 house cleaning team in Las Vegas. Our staff is trained to never take shortcuts, and every member of our team is thoroughly vetted through an extensive background check and training process. You can even see our quality cleaning checklist here!
Whether you have a small apartment or a multi-story dwelling, we take great pride in every housecleaning job that we perform. We also welcome both one-time and ongoing customers for house cleaning services that go the extra mile. Are you ready to work with the best house cleaning team in the area?
Give us a call today at (702) 518-5312!
Or book online using our easy-to-use scheduling form. It takes LESS than 30 seconds! We can't wait to meet you and get started making your home feel amazing.